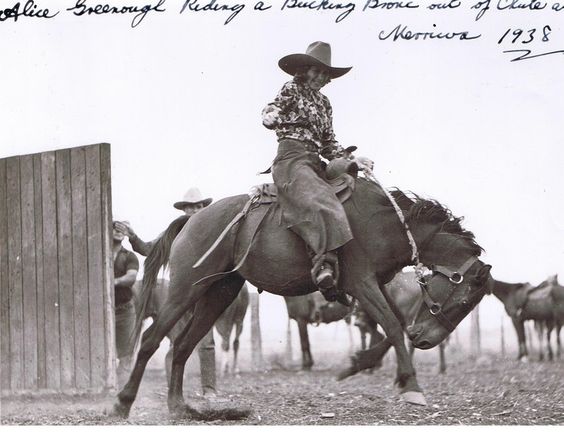 What was Alice Greenough Orr's contribution to women's rodeo?

During the golden age of rodeo Alice Greenough Orr rode saddle broncs and occasionally rode bulls.
She grew up working on a ranch in Arizona. Her rodeo life began with Jack King's Wild West Show where she not only rode rough stock, she also did trick riding. She became an international rodeo star, performing in 46 states, Canada, Mexico, Spain, France, England, and Australia and winning four World Champion Saddle Bronc Rider titles. Her sister also rode with her and they formed the "Riding Greenoughs," which was their own rodeo business and featured the first women's barrel racing events.