Welcome to Cowgirl Grit and Grace

What is cowgirl grit & Grace?
Being a Grit & Grace Cowgirl is a State of Mind
The Cowgirl Manifesto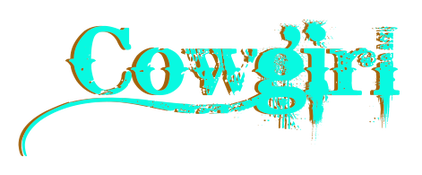 ~ a fiercely independent woman with a passion for life and the spirit of adventure, who chooses to authentically live life on her own terms. With a spirit that can't be tamed, she develops her own ideas about life, lives by her own set of rules and has the courage to fulfill her dreams. She is rarely "well-behaved," because she refuses to be restricted by what is "correct" and expected of her. She is a badass super hero who takes risks in all aspects of her life in order to be happy. She isn't afraid of being told "no," she will find another way. You will never find her following the rules others have cultivated to play it safe, putting her life on hold for someone else's idea of who she should be, sitting on the sidelines in hopes that life would just come to her or apologetic for her choices.


She is a strong woman who is capable of handling almost any situation. She doesn't play the role of the victim and doesn't need to be rescued. She knows that she's in complete control of how she reacts to any situation and when things get tough, she just rolls up her sleeves and gets tougher. She refuses to waste her time on regret, instead she chooses to look at mistakes and failures as a lesson in how to be better for herself in the future.


Her blazing spirit can light up any room, as well as, straightforwardly intimidate close-minded people. She carries herself with pride and a confidence that goes beyond the superficial. Her beauty is defined by her confidence, courage, kindness, integrity, passion, intelligence, strength and self-worth. She has a no-bullshit attitude. She believes that only through actions we can gauge the true motives and feelings of others. She knows when she is being taking advantage of and she knows when to walk away from those who don't appreciate her. This attitude is imprinted into her soul, leaving her with a very low tolerance for drama or crap. You will never see her invest time and energy into something or someone who isn't offering respectable returns, bend herself over backwards to please others who wouldn't do the same for her or sit silently in front of someone who is disrespectful. She can quickly and elegantly set a boundary and moved forward.
She relishes in encouraging others to grow around her, she inspires and empowers other women to be strong and to ignite in their passions. You will never see her comparing herself to or competing with other women especially for a man's affection. She knows that net-worth is not an indication of self-worth, that nobody has a perfect life and that comparison it is a waste of energy that takes her away from her own life. She is only looking to be the best possible version of herself.
We hope you will saddle up and join us!
---
© Jennifer Archibald - Cowgirl Grit and Grace All Rights Reserved
---
Meet Jennifer Archibald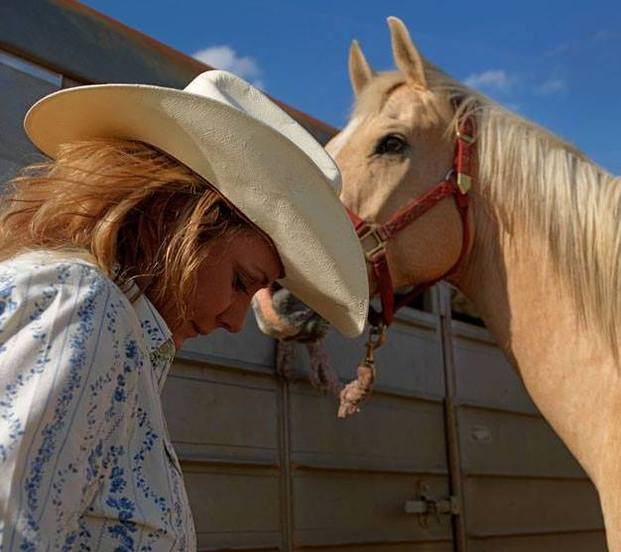 To me the American cowgirls from the early 1900's are the epitome of freedom and independence. When these women first put their butts in the saddle and looked at the world from the back of a horse, there was no holding them back. They bucked the rules, followed their hearts and defied an era. They are my inspiration for Cowgirl Grit & Grace and for how to live life.

From a very early age I was infatuated with horses. That obsession lead me to the field of Equine Assisted Learning where I found my true passion of helping others with the help of the noble creatures I so loved.

---
My credentials as a facilitator include:
Epona Approved Instructor

Professional Association of Therapeutic Horsemanship International (PATH) Certified Riding Instructor.
PATH Certified Equine Specialist in Mental Health and Learning
Equine Assisted Growth and Learning Association (EAGALA) Certification
Former Trainer and Regional Representative for the Equine Facilitated Mental Health Association (EFMHA)
Certified Life Coach
At Cowgirl Grit & Grace we strives to promote human learning by providing a therapeutic environment that promotes balance, growth, health, wholeness and healing. Jennifer encourages everyone to embrace the very essence of who they are, to truly be authentically themselves and empowers individuals to reach their full.

---
Meet the Herd

Horses are profound beings who have as much to teach us as we can teach them. These intelligent, sensitive creatures facilitate self-awareness in a deep and profound way. Because they have no expectations, prejudices or motives, they offer humans many opportunities not easily found elsewhere, including uniting unconditionally with another living being. Come partner with a unique herd of horses in powerfully transformative programs to discover your own grace and power; and ride into a new direction with the horse as your guide.
---
The Ranch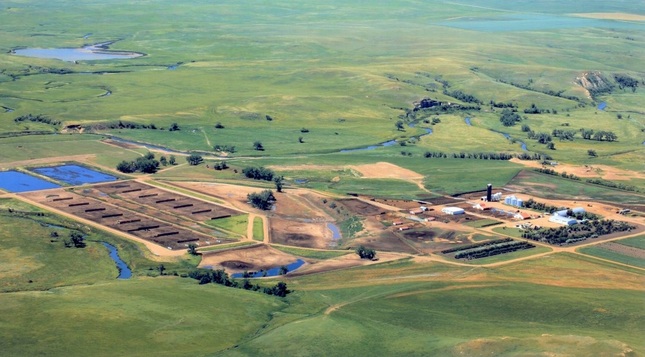 Archibald Cattle Company -Valle Grande Ranch and Feeders is a family owned and managed custom feedyard, farming and ranching operation located in the heart of cattle country in northwestern South Dakota. Nestled along the banks of the North Grand River, we are located just miles from the North Dakota border.
Visit our website at
archbro.com
---